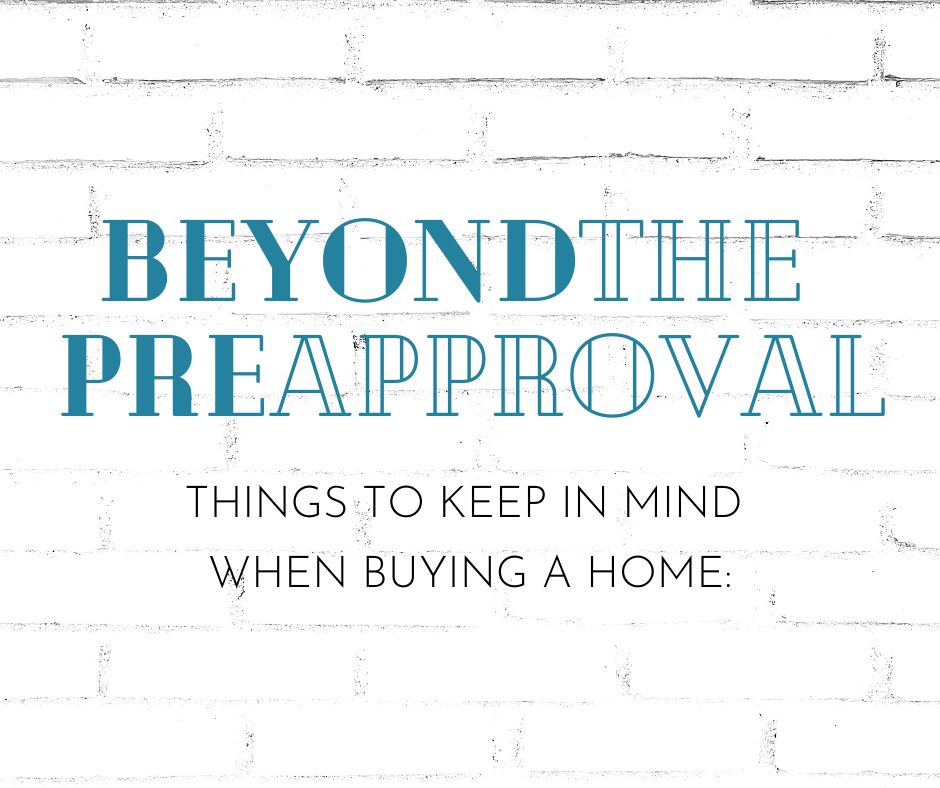 Beyond the Pre-Approval
Things to keep in mind as you are preparing to purchase your next home.
In a competitive market it pays to be prepared for the wonderful adventure of home buying! 
Many home buyers make the mistake of moving their money around while shopping for a home, which leads to unexpected issues for them; such as buying a new car and taking out a new loan, carrying low level debts that could be paid off easily, changing jobs or opening a new credit card. Other common mistakes range from trying too hard to time the market looking for the "best" deal and letting that "really amazing house" get away and by not factoring in the neighborhood and/or the future life of your dream home. Remember that you'll most likely own your home for several years, if not several decades, think about your plans for the future and how well your home will work for you. These tips should help you become a much more savvy buyer and put you in a solid position to feel great about your home purchase.

Keep Your Money Where it is

It's not wise to make any huge purchases or move your money around three to six months before buying a new home.
You don't want to take any big chances with your credit profile. Lenders need to see that you're reliable and they want
a complete paper trail so that they can get you the best loan possible. If you open new credit cards, amass too much
debt or buy a lot of big-ticket items such as a car or new furniture, you're going to have a hard time getting a loan.
Don't Try to Time the Market

Don't obsess with trying to time the market and figure out when is the best time to buy. Trying to anticipate the housing
market is impossible. The best time to buy is when you find your perfect house and you can afford it. Real estate is
cyclical, it goes up and it goes down and it goes back up again. So, if you try to wait for the perfect time, you're
probably going to miss out.
You're Buying a House – Not Dating it

Buying a house based on emotions is just going to break your heart. If you fall in love with something, you might end up
making some pretty bad financial decisions. There's a big difference between your emotions and your instincts. Going
with your instincts means that you recognize that you're getting a great house for a good value. Going with your
emotions is being obsessed with the paint color or the backyard. It's an investment, so stay calm and be wise.
Research the Neighborhood

Before you buy, get the lay of the land – drop by morning noon and night. Many home buyers have become completely
distraught because they thought they found the perfect home, only to find out the neighborhood wasn't for them. Drive
by the house at all hours of the day to see what's happening in the neighborhood. Do your regular commute from the
house to make sure it is something you can deal with on a daily basis. Find out how far it is to the nearest grocery store
and other services. Even if you don't have kids, research the schools because it affects the value of your home in a very
big way. If you buy a house in a good school district versus bad school district even in the same town, the value can be
affected as much as 20 percent.
Think Long-Term & Think Re-Sale

Are you planning to have kids? Will you be taking care of elderly relatives? You might be planning to live in your first
home for only a few years. In that case, who is your target audience when it comes time to sell the house? If you buy a
house in a very bad school district or a house on a very busy street, when you are ready to sell the house, most families
with children will be out of your list of potential buyers.
Look at All the Expenses when Budgeting

When budgeting for the house, don't stop with principal, interest, taxes and insurance; add in utilities, cost of commuting,
HOA dues, property taxes, maintenance costs, and upgrades. Call the utility companies that service the house you are
considering and ask for an estimate of what the cost will be, whether there are any budget plans available, etc. Will the
gas budget for your car go up if you are moving further away from the places you frequently visit? Budget all of these
expenses and see if you can still afford the house. Your Realtor can help you estimate these costs for your area.
Look Beyond the Staging

The psychology of staging a home really works; staged houses look far better than houses that are still being occupied
or are completely vacant. For example a house might have nightstands with lamps next to the bed that really increase
the appeal of the room. In reality, though, there may not be plug points anywhere near the lights. So practically that
setup would not be possible without remodeling. When you are considering a house, mentally try to remove the staging.
Pay more attention to the layout of the house and the structure itself. Ugly wallpaper and paint can be easily fixed later.
Try Not to Buy the Most Expensive Home on the Block

When a wise man once said to never buy the most expensive house on the block, he was talking about appreciation.
Over time, home values in a neighborhood tend to even out. So if you have the most expensive home, its value won't
increase as much as will a low- to mid-priced home in the same neighborhood. If you want to get the most bang for
your housing buck, buy a less expensive model on the best block you can afford. Remember, location is the one thing
you can't change. So, if you are buying the least expensive house on the street in a good location, the value has nowhere
to go but up.
Call me to dive deeper into these tips, I'm here to help.
Jacqueline Van Metre
REALTOR, GREEN
David Lyng Real Estate

DRE 02015151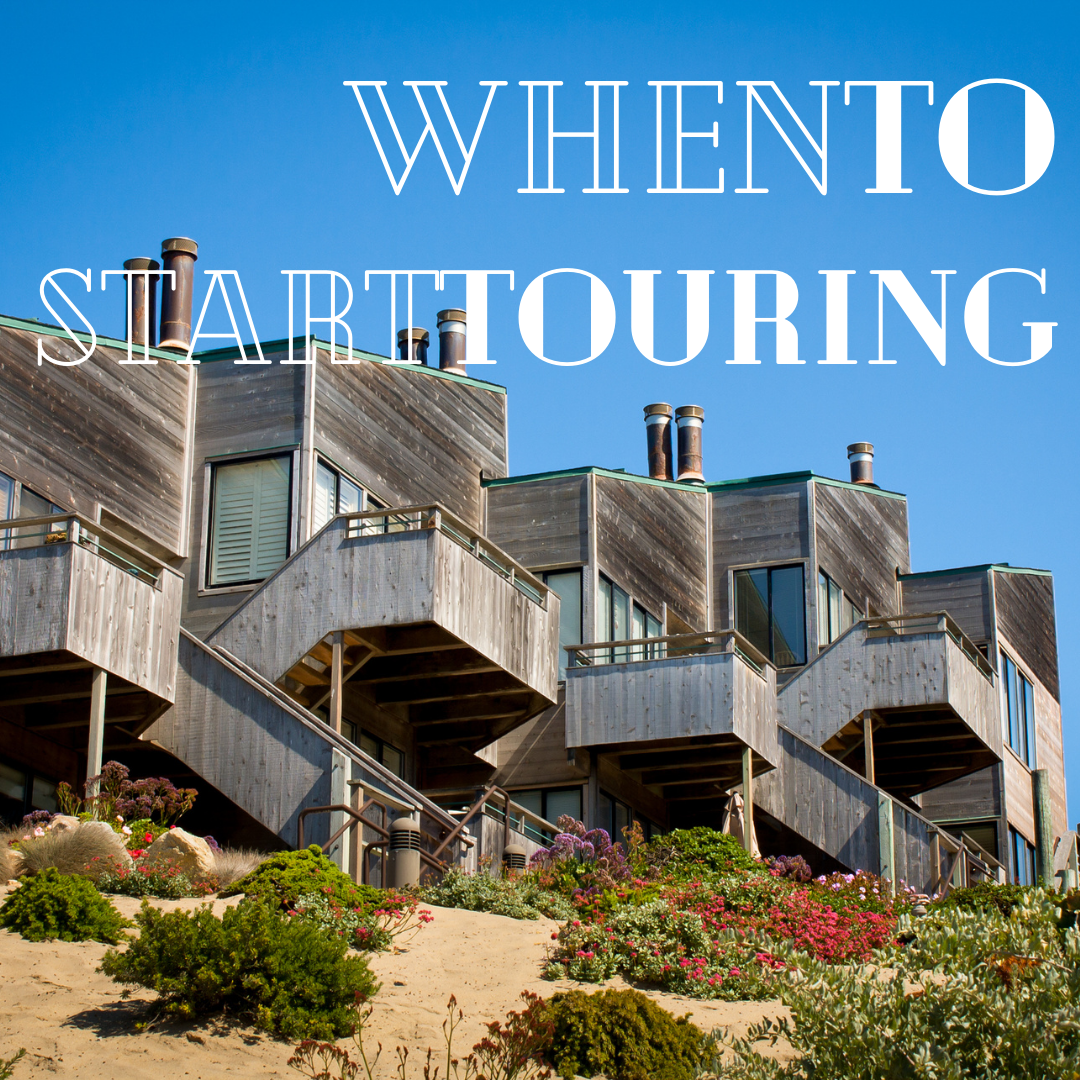 Buyers: When to Start Touring
So you're ready to see some houses for sale?! Make sure you are really ready before you head out the door with these steps

As a home buyer in a competitive time, it pays to be prepared before diving in the deep end and getting ahead of yourself.
Many home buyers make the mistake of home touring before they're truly ready and have their hearts utterly broken by not being qualified for the home they love or end up in a rushed transaction by working with pushy lenders, sellers or agents or even end up with buyer's remorse because they didn't do enough homework on the house.
1. Understanding Your Budget
Buying a home of any type and any size is one of the largest purchases a person generally makes in their lifetime. You have to take some time to understand your current financial situation and obligations first. Review your household income, debts, upcoming expenses, and your savings plan to see where you stand.
You can also check out this mortgage calculator to get a rough estimate of a monthly mortgage payment:
https://jacquelinevanmetre.com/financial-calculators
2. Gather Your Down Payment
This is common questions, how much down payment will I need to buy a house? Normally a buyer will need between 3.5% – 20% of the purchase price ready for their down payment. They will also need an extra 1%-3% available for closing costs. Plus, moving expenses, inspection fees, immediate renovation costs, etc…
3. Find The Right Realtor
This is a must-have; you'll want to have a trusted professional in your corner during this process. Realtors act as advisors, a resource and as your representative looking out for your best interests. They also will negotiate on your behalf and can help with local knowledge of a city's restrictions or requirements as a new homeowner. Remember, a Seller's agent represents the Seller, a Buyer's agent represents you, the Buyer.
*You have found the right Realtor – it's me! 🙂
4. Get Pre-Qualified (or even better) Pre-Approved
Now is the right time to discuss your housing goals with your lender and get pre-qualified. Your Realtor can help you get started if you've never worked with a lender before. I have a list of trusted lenders that I have worked with in the past that I can share with you. It is always recommended to talk to 2 or more lenders to see what type of loans and rates they can offer you for your specific circumstances. Every lender is a little different. Once you are Pre-Qualified for a loan you will know exactly how much home you can afford.
5. Start Touring Homes!
Now that you have all your ducks in a row, it's time to start touring homes! We'll discuss your wish list for your home, what neighborhoods you like best and what your ideal timeframe for moving is. Then we will tour all the homes that you're interested in. This is the fun part!
For more information about any steps in this process, reach out to me to discuss.
Let's get started today!
Jacqueline Van Metre
REALTOR, GREEN
David Lyng Real Estate

DRE 02015151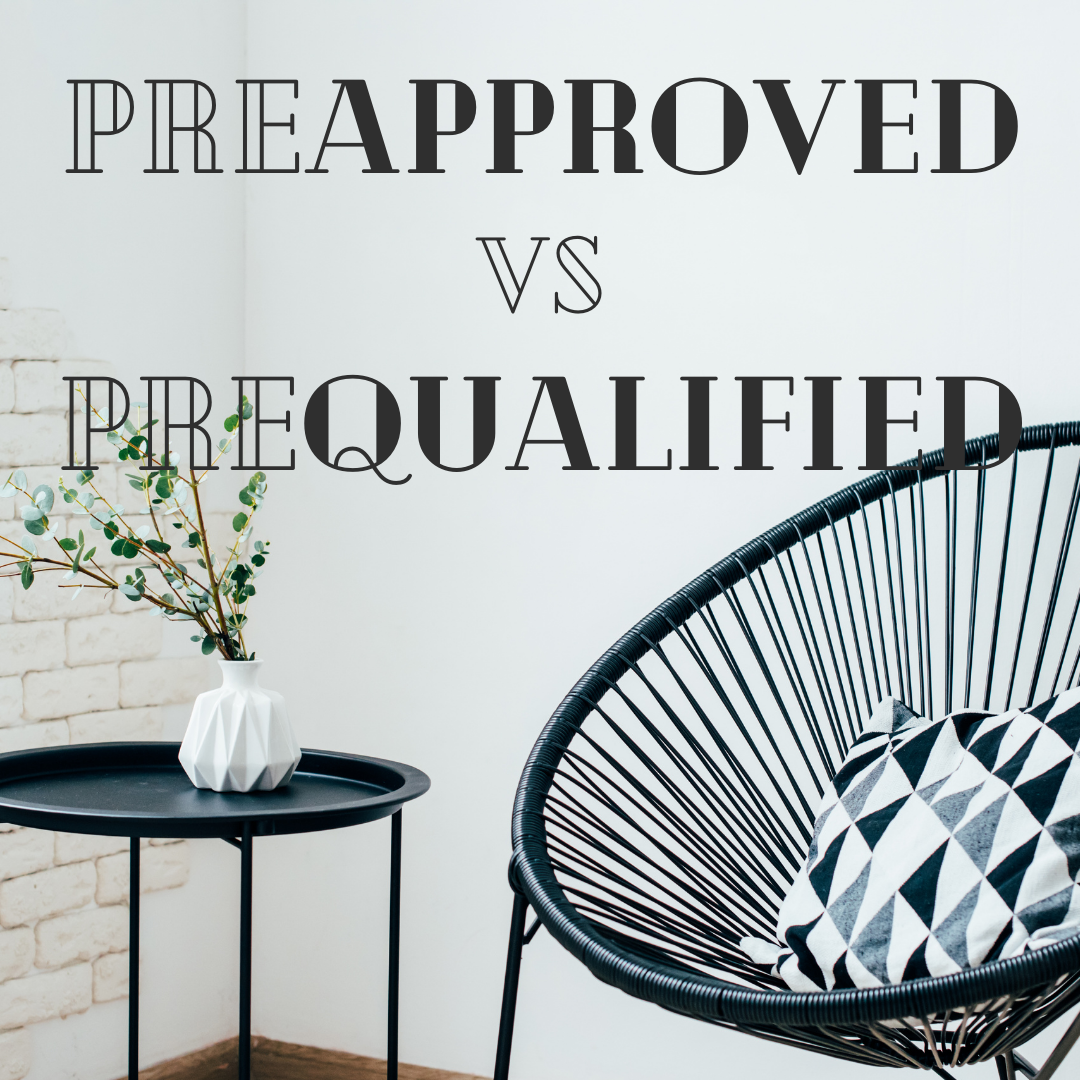 What is the difference between being Pre-Approved vs. Pre-Qualified
A breakdown to help you understand the important differences
What is the difference between getting Pre-Approved vs. Pre-Qualified? A pre-qualification is a good indication of creditworthiness and the ability to borrow, but a pre-approval is your verified data—for example, a credit check; it is the definitive word and is much more involved.
Most real estate buyers have heard that they need to be pre-qualified or pre-approved for a mortgage (your home loan) if they're looking to buy a property. These are two key steps in the mortgage application process. Some people use the terms interchangeably, but there are important differences that every homebuyer should understand.
Pre-qualifying is just the first step. It gives you an idea of how large a loan you'll likely qualify for. Pre-approval is the second step, a conditional commitment to actually grant you the mortgage.
Key Takeaways
Pre-qualification is based on data the borrower submits to a lender, which will provide a ballpark estimate of how much they can borrow.

The pre-qualified amount isn't a sure thing, because it's based only on information provided.

The lender won't take a close look at a borrower's financial situation and history to determine how much mortgage they can reasonably afford until they reach the pre-approval stage.

The borrower receives a conditional commitment in writing for an exact loan amount after they've been pre-approved.
Pre-Qualified
Getting pre-qualified involves supplying a bank or lender with their overall financial picture, including debt, income, and assets. The lender reviews everything and gives an estimate of how much the borrower can expect to receive. Pre-qualification can be done over the phone or online, and there's usually no cost involved.
Pre-qualification is quick, usually taking just one to three days to get a pre-qualification letter. Keep in mind that loan pre-qualification does not include an analysis of credit reports or an in-depth look at the borrower's ability to purchase a home.
The initial pre-qualification step allows for the discussions of any goals or needs regarding a mortgage. The lender will explain various mortgage options and recommend the type that might be best suited.
Again, the pre-qualified amount isn't a sure thing, because it's based only on the information provided. It's just the amount the borrower might expect to get. A pre-qualified buyer doesn't carry the same weight as a pre-approved buyer, who has been more thoroughly investigated.
Pre-Approved
Getting pre-approved is the next step, and it's much more involved. "A pre-qualification is a good indication of creditworthiness and the ability to borrow, but a pre-approval is the definitive word," says Kaderabek.
The borrower must complete an official mortgage application to get pre-approved, as well as supply the lender with all the necessary documentation to perform an extensive credit and financial background check. The lender will then offer pre-approval up to a specified amount.
Going through the pre-approval process also offers a better idea of the interest rate to be charged. Some lenders allow borrowers to lock in an interest rate or charge an application fee for pre-approval, which can amount to several hundred dollars.
Lenders will provide a conditional commitment in writing for an exact loan amount, allowing borrowers to look for homes at or below that price level. This puts borrowers at an advantage when dealing with a seller because they're one step closer to getting an actual mortgage.
Keep in mind that you don't have to shop at the top of your price range. Depending on the market, you might be able to get into a home you like for less money than you're approved for, leaving you with extra cash each month to set aside for home repairs, retirement, kids' college funds, or checking something off your bucket list.
Key Differences
Below is a quick rundown of how pre-qualification and pre-approval differ.
Pre-Qualified = Pre-Q | Pre-Approved = Pre-A
Do I need to fill out a mortgage application?⠀⠀⠀
Pre-Q: No | Pre-A: Yes
Do I have to pay an application fee?
Pre-Q: No | Pre-A: Maybe
Does it require a credit history check?
Pre-Q: No | Pre-A: Yes
Is it based on a review of my finances?
Pre-Q: No | Pre-A: Yes
Does it require an estimate of my down payment amount?
Pre-Q: No | Pre-A: Yes
Will the lender give me a specific loan amount?⠀
Pre-Q: No | Pre-A: Yes
Will the lender give me interest rate information?
Pre-Q: No | Pre-A: Yes
Take Away:
Be sure you're Pre-Approved by your lender before touring properties and falling in love with a home otherwise your offer will probably not be considered at all!
If you need a list of great lenders in our area please ask me for my favorites that I have had a excellent experience working with in the past.
Jacqueline Van Metre
REALTOR, GREEN
David Lyng Real Estate

DRE 02015151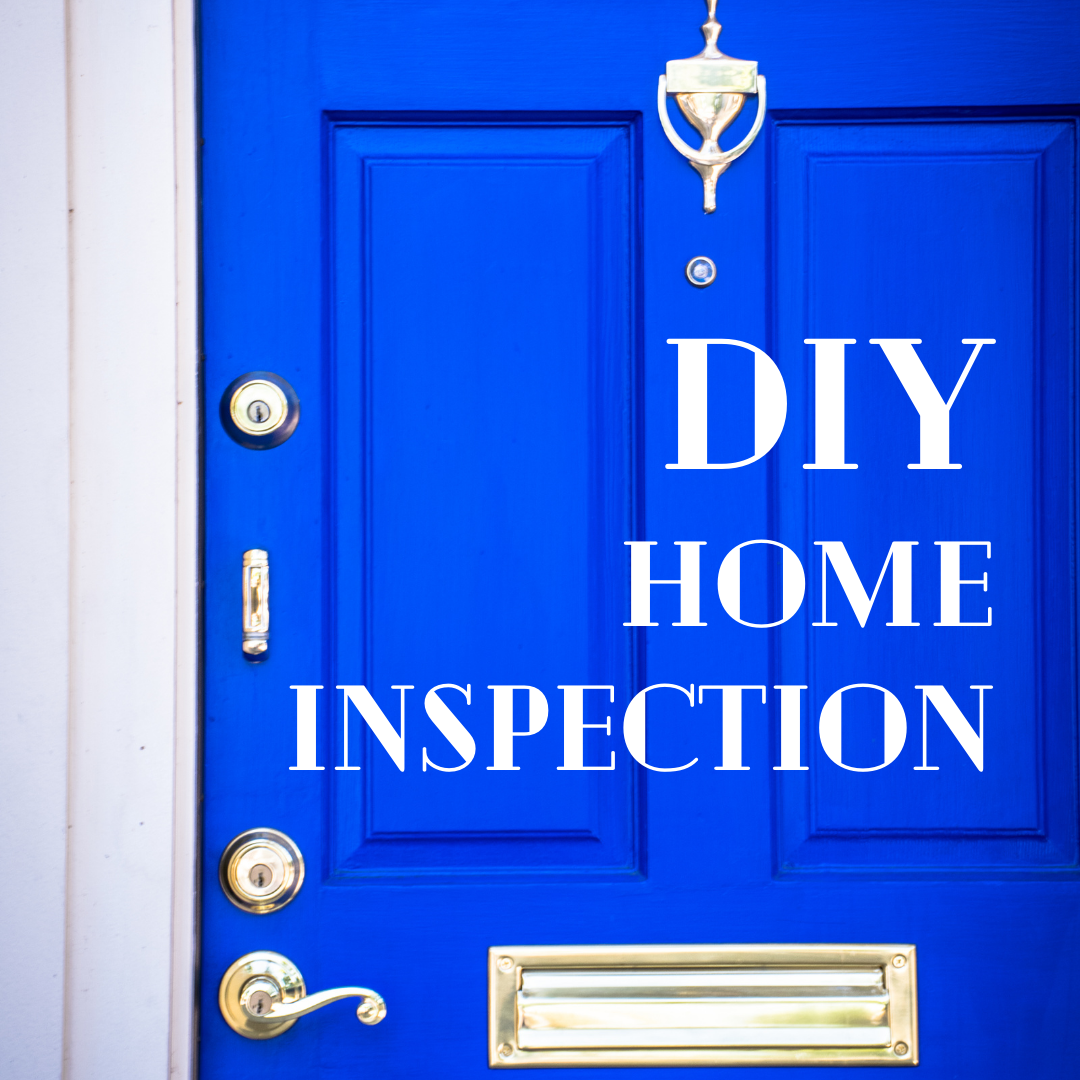 Follow This DIY Home Inspection Checklist Before Making an Offer
Your guide to confidently complete a full DIY home inspection

When buying a home, consider a DIY home inspection before making an offer. In a fast-paced market (like it is currently!) your first tour might very well be your only tour before making an offer on the house.
This is not to say that you shouldn't get a home inspection from a licensed professional. I highly recommend a professional home inspection as well as a pest inspection before purchasing any home. In fact, many sellers have already had these 2 inspections done before they list the home, make sure you take the time to review these reports and ask questions!  A DIY walk through can help give you a better idea of what condition the home is in and what repairs to expect —if you know what to look for. After doing your own inspection, follow up with an experienced pro – calling the pros who know the home to discuss your findings and any questions you have is always a great idea. That way, you've covered all your bases.
What is a DIY home inspection, and why should I do one?
During a DIY home inspection, you take a good look at the interior and exterior of the property to make sure everything is in working order. A thorough inspection will cover everything from the windows, plumbing, outlets and water heater to the walls, roofing, and more. Everything on the property should be looked at.
Because of all the work involved, getting a home inspection is an important part of the home buying process. Doing a DIY home inspection is a great idea as an initial step. It gives you a hands-on appreciation for your potential new home while learning about everything it has to offer. Sometimes the beauty (or ugliness) of a home can make you overlook items you aren't excited about repairing. It also helps you save money if you aren't completely sold on a house or if you aren't close to the end of the overall process.
Luckily, doing home inspections doesn't require tons of training or special paperwork. All you really need is a notebook, pen, marble, and this checklist. If you're feeling ambitious, take a tape measure. Although not every aspect of this list will apply to all homes, this is a rather inclusive inspection list that will be a good jumping off point in your due diligence.
General items to inspect
Windows: Check that they open and close easily and for any broken panes. Check thoughout the entire house as windows could be different ages and made from different material. For example, are they vinyl, wood, aluminum? Make sure you know the answer to this question for each window.
Doors: Check that they open and close completely. Do they stick? Lock? Scrape the floor at any point?
Floors: Check for any creaking and unevenness. Place a marble on the floor and see if it rolls to check for a slant. This test should be done in multiple areas of the home to make sure everything is level.
Walls: Check for any holes or cracks in the walls. It's also important to check the insulation. Touching different areas of the walls can be a good way to check for cold spots. Cold spots are an indication that the home isn't properly insulated.
Trim: Is there any damage or missing pieces? Animals, for example, can be brutal to wood trim, and matching old trim is almost impossible. If there is damage, it may make sense to replace the trim completely.
Lights: Turn on every light switch to make sure they work. Check with the power company about this step if need be.
Stairs: Walk up and down the stairs and touch every spindle on the railing. Do they seem sturdy or wobbly? Do the stairs creak and are any parts missing? Be aware that uneven stairs can be dangerous.
Outlets: Get a voltage tester at your local big box home improvement store for less than $20 and test every single outlet both inside and outside. Get a ground fault circuit interrupter, or GFCI, to prevent electrocution when testing voltage.
Furnace: Look for any stickers on the furnace that indicate the installation date. If there is none, make sure to get this information as soon as possible and store it in a safe place.
Water heater: Check for water around the base of the water heater for damage or other signs of wear. The heater should also have stickers that indicate the installation date.
What to look for in the kitchen
Cabinets and drawers: Open and close every cabinet and drawer to make sure they move smoothly and that they don't prevent access to anything.
Oven: Open the oven door slowly to make sure the springs work and the light, if it has one, turns on appropriately. Turn it on to make sure it still works and is in good condition.
Stove: The same thing applies to the stove. Turn on each burner to make sure it works. If gas, turn on and off one burner before turning the next one on to make sure they all turn on by themselves, rather than catching the flame from an adjacent burner. If they all work individually, turn them all on to make sure they all work at the same time. If electric, just turn them all on.
Fridge: Open the refrigerator and freezer doors to ensure they open easily. However, do NOT do this if the home is vacant and appears to have been vacant for some time. Who knows what could be in there after all that time— and it could be dangerous. If it's been an extended period of time, it's safer to replace the fridge.
Dishwasher: Open and inspect the dishwasher slowly to check the springs on the door. If it's electronic, make sure the unit still turns on and functions as it's meant to.
Faucet: Run the water to check the pressure and make sure the knobs completely turn off.
Garbage disposal: Make sure it runs, turning the water on beforehand.
Cabinet interiors: Take a look inside of each one to make sure they are spacious enough. And make sure there are enough drawers to fit your needs.
Microwave: Make sure it works. Turn it on and press some buttons.
Hood: Turn on the range hood fan and light to make sure they work. Peek underneath to check for filth—a commonly overlooked area for cleaning.
Countertops: Check here for chips and cracks regardless of what it's made out of.
Tile: Check the floor for cracked or broken tiles.
Bathroom inspection must-dos
Plumbing and drainage: Flush the toilet and let the water run in the sink and tub. Inspect that the water in the sink and tub drain properly. Turn on the shower and make sure the water runs evenly with good pressure. This is also a great opportunity to check for pipe leaks and functioning knobs.
Flooring: Any broken tiles?
Toilet: Does it rock or is it solidly on the floor? Make sure it flushes properly and doesn't run after the fact.
Tub: Check for cracks, chips, and any spaces between the tub and the walls or the floor.
Vanity: Check the overall condition and each storage space. If there's a mirror, make sure it isn't cracked, chipped, or broken.
Ventilation: Does the fan work? Is there a window and does it open and close easily?
Quick bedroom checks
Closets: If the closets have doors, make sure they open and close easily.
Flooring: Does the carpet have stains, wear spots, or other kinds of damage? With wood and tile, does it have any scratches, cracks, or broken places?
Living, dining, and family room scan
Doors: Any doors? Do they open and close easily?
Flooring: What is the state of the flooring?
Walls: Are there any holes or other damage in the walls?
Ceilings: Make sure they don't have any cracks or holes. These would also be a big issue if there's an attic that you plan to use.
Attic inspection
Access: It's important to know how to get into the attic. Some have drop-down ladders or stairs with doors. However you get into it, make sure it's safe and that each door opens easily.
Insulation: A lot of attics give easy access to the state of the home's insulation. It may be the only place in a home where the insulation is exposed, which makes it the easiest place to inspect it and check that there is enough for your needs.
Ventilation: The attic may also be one of the only areas to see a home's ventilation. Make sure it's properly ventilated and that there are no areas for moisture to get trapped, which allows dreaded mold to grow.
Framing: The framing can also be exposed in an attic. Check to see if it's cracked or chipped or has any loose spots.
Basement/Crawlspace deep dive
Odor: Basements are typically underground so make sure there's no strange odor. An overpowering or strange odor can be mold or mildew.
Walls: Do the walls have any cracks? Small, hairline cracks are not so concerning, but large cracks—especially horizontal cracks—can be an indicator of bigger foundation problems. Water stains may also indicate former flooding or leaky foundations.
Examine the exterior
Sprinklers: Turn on the sprinkler system to test the water pressure and that the system works the way it's meant to.
Walkways: Uneven walkways can be dangerous. Make sure there are no serious cracks, holes, etc.
Lights: Flip them on and test them out to make sure they stay on consistently. If they are motion-sensor lights, test them out by walking by them.
Fence: Walk the fence to check for loose boards and the overall sturdiness.
Siding: Check for any decay and wood rot that may become a bigger problem as time goes on. Look at the mortar between the bricks, if applicable. Is it cracking? How badly?
Roof: Go to the south side of the house and look at the shingles. (It gets the most sun.) Curling or buckling can be an indication that the roof needs work.
Gutters: The gutters are considered part of the roof. It's important to make sure they don't have any rust or cracks and holes that would make them leak. The downspouts should also be a certain distance away from the house's foundation, and the gutters should be a certain size to prevent runoff.
Garage door: Make sure the garage door(s) open and close easily. If there's a remote, make sure it works properly.
Driveway: Check for significant cracks or holes and note the material the driveway is made of to be able to estimate repairs or replacement costs. Is it asphalt? Is it concrete? Is it brick?
Lawn: Look at the grass and check for dead patches.
Yard: Note the state of the yard, and make sure there aren't any dead trees. How's the size? What amount of shade/sun does it get (for those considering gardens or needing to plant grass). Is there any standing water?
Air conditioning: Is there an AC unit? If not, then does it have a line set to a furnace, and the AC has been stolen? Or is there simply no line to the furnace? Does the house have some or several window AC units? This is a good indication (but not a confirmation) there isn't a setup for the outside unit. If it doesn't have those lines/power supply, make sure you account for that in your figures. There is definitely an additional cost for the line set. Also, ensure you have the right refrigerant for the AC you have.
Chimney: Check to make sure the chimney is clean and ask if firewood can be burned safely.
Pro-Tip >> Take photos & ask your agent lots of questions. My buyers are often concerned that they are asking me too many questions and apologize for it. To help with these feelings I'll let you know here that helping you understand everything during this process is a huge part of my job, it's 100% OK to ask me lots of questions.
Good luck DIYers!
Jacqueline Van Metre
REALTOR, GREEN
David Lyng Real Estate

DRE 02015151
* Originally published 4.21.21 https://www.biggerpockets.com/blog/diy-home-inspection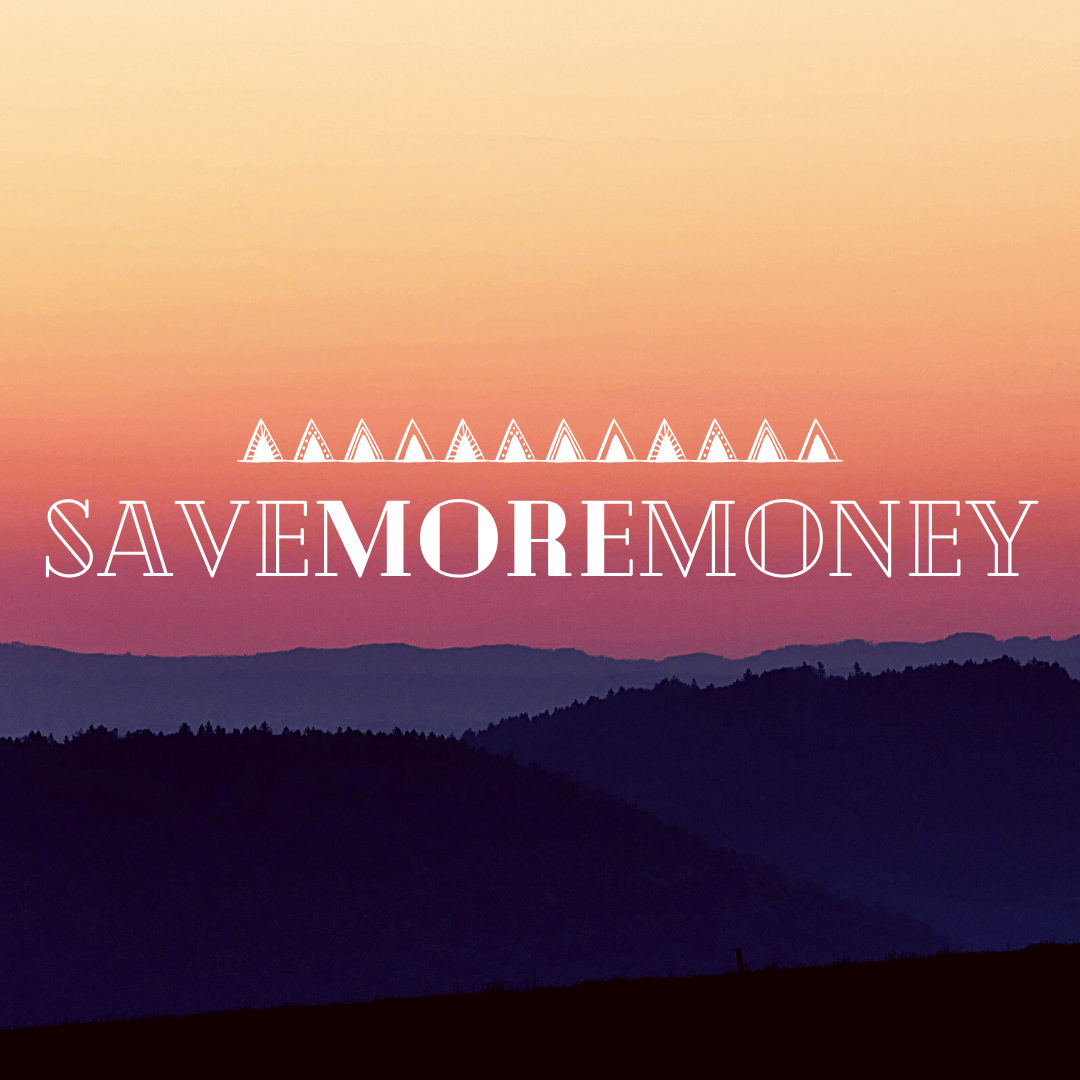 Save More Money
Tips on how to save more money for a down payment

Saving up for a down payment for a new home is without a doubt the most difficult part for most home buyers. Life is increasingly expensive, especially here on the coast of California. Every percentage more you are able to put down on your home purchase will save you a ton of money in interest and PMI (private mortgage insurance). It's absolutely worth it to start stashing cash and finding new ways to save more money and work towards that big goal of a new home!
1.  Don't Waste Food & Toss Out Money
Meal plan and eat everything you purchase at the grocery store
Think about how much food you toss out every week or so? Is it quite a bit? Very little? Good for you if you already meal plan and try to waste as little as possible already! If this is an area where you could improve, a great new motivator could be how much money you could be saving and putting towards something you really want – like that house with the yard and the extra bedroom! Meal planning is key here: make a list and try not to stray. Then the trick is to eat what you purchase, especially the perishables. My family has mastered this by including an "everything goes in" meal we make every week or 2. A casserole, a quiche, a curry, even spaghetti – whatever veggies are getting close to end of life we chop them up and include them into this "everything" meal. We've come up with a lot of unlikely, but yummy combinations too!
2.  Pay Yourself First
Save a set amount of money from every paycheck or every week, set this up so it's automatic! If it's not in your checking account, odds are you won't spend it.
This is an oldie, but goodie. I have a few strategies for this tip. The first is to save a set percentage from every paycheck, I do this as soon as my paycheck hits my checking account. Taking the money immediately out of your checking account to your savings is the best way I've found to forget about the money all together! (But it's there when I need it and that's the best part.) The second is to set up a reoccurring savings transfer. I have my saving accounts set up for a bimonthly transfer of money, it's not a large sum of money, but enough to add up over time. Watch your saving accounts grow over the years, it's both surprising and exciting!
3. Unsubscribe From Retail Emails
Those ads are just tempting you to buy more stuff you don't need.
How many daily temptations do we see everyday to purchase "stuff"? Ads on TV, coupons in the mail, ads in your email, ads on social media, ads in the paper… they are everywhere! You probably do not really need anything being marketed to you either, especially not at the rate they are popping up distracting us from our ultimate goal of a larger savings account. Ads can be very difficult to ignore so take back some control and unsubscribe from most, if not all, of those emails. You'll thank yourself for it later.
4.  Cancel Subscriptions & Apps You Don't Use/Need Anymore
These tend to get forgotten over time.
These are so easy to forget about and they can seriously add up! Apps and subscriptions to things such as magazines, streaming services, mail order clothing/food often go unnoticed after awhile since they are set up on auto-pay. Take a moment and take inventory of these types of subscriptions and apps you pay for. Are there any you don't use anymore? Cancel them and find freedom in unburdening yourself from that bill and saving that extra money every month!
5.  Pay Off Loans With The Heaviest Interest Rates First
Student loans? Credit cards? Carrying debt with high interest rates is costing you a lot of money.
These "heavy-hitters" are bogging you down and costing you a ton of money every month/year. This was a major lesson I learned several years ago. I had some money earning a very small amount of interest in a savings account. I also had about the same amount of student loan debt, which had interest rates of 6.5%-12%. Once I became aware of the fact that I was paying far more in interest on those loans than my savings account generated – therefore costing me money, I took all of my savings and paid off all of my student debt! It was freeing and such a great decision for the long haul. Figure out what is costing you the most money in interest and pay those debts off as soon as you can. These are generally student loans and credit cards. Try to avoid carrying this type of debt altogether.
Enjoy all the extra money you find! Please share any additional money saving tips you use.
Jacqueline Van Metre
REALTOR, GREEN
David Lyng Real Estate

DRE 02015151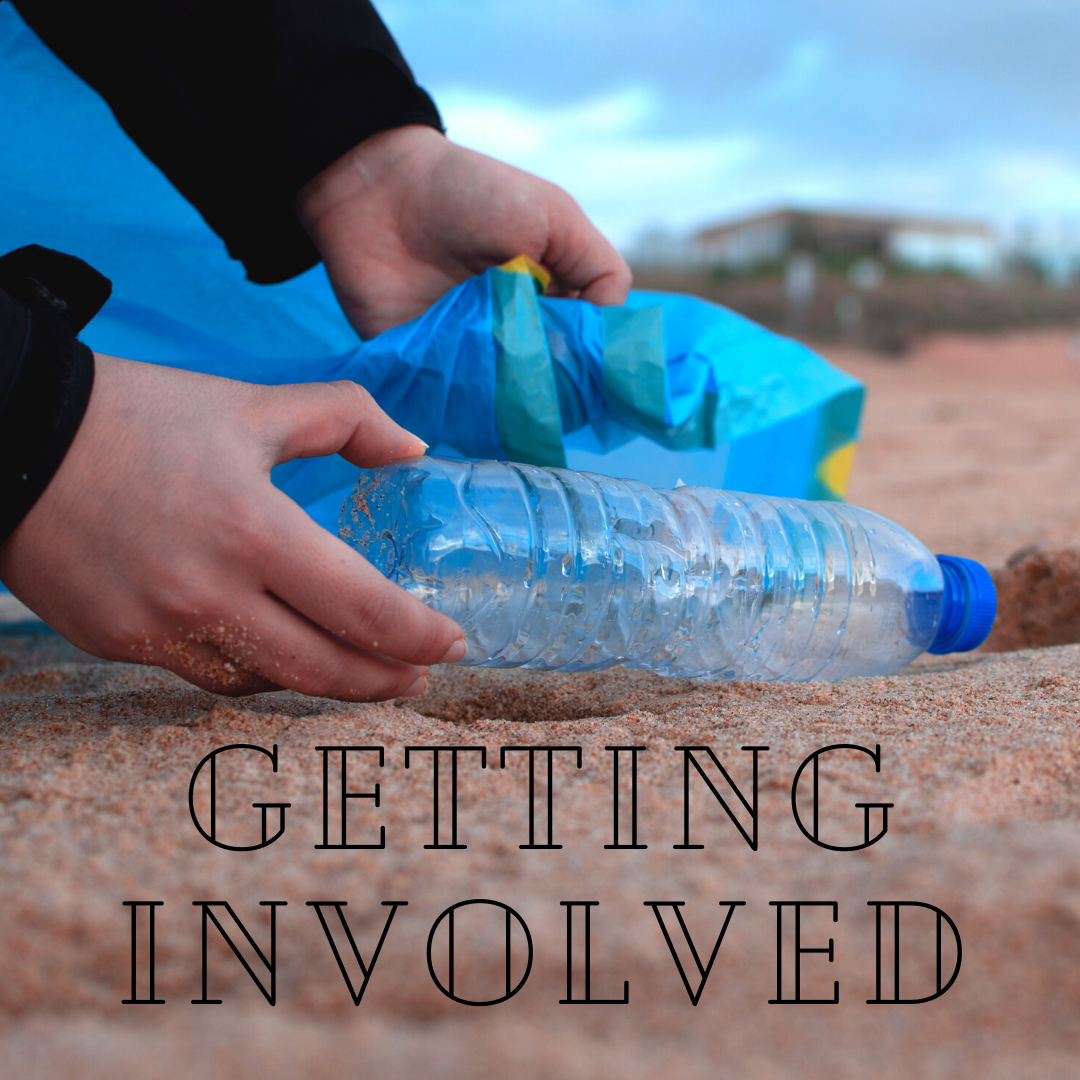 Getting Involved
How to get started and where to volunteer?
Feeling part of the greater community is a breath of fresh air, not only for those you are helping, but for you as the volunteer as well. It's scientifically proven that giving provides more endorphins than receiving. So it's a true win-win for everyone when you volunteer for something you're passionate about.
Volunteering can feel intimidating for some and it can be difficult to know who needs help and what you can do. We all have our own unique skills and interests so the best place to start is accessing what you feel a pull towards, a passion, or something relative to your life then focus on those types of organizations and volunteer needs.
If your heart is in the right place to start with then the efforts and hours you're giving won't feel like work at all!
Follow your instincts and determine what you have a passion or interest in.
There are volunteer needs for just about everything you can think of!
Think about your skills – Are you Handy? Creative? Outdoorsy? People-oriented? Organized? Social Media gifted? A Writer? Strong? Full of Energy? Patient? A good Listener? These are all great skills different organizations could benefit from.
Below is a list of Local Organizations in Santa Cruz I created – most of which I have personally worked with – to help get your volunteer-juices flowing.
MBOSC – Mountain Bikers of Santa Cruz – MBOSC.org
For the Trail-users and outdoorsy types
Are you a hiker, biker, horseback rider or trail jogger in Santa Cruz? If so, you'd undoubtedly enjoyed the incredible trail system that Santa Cruz County has to offer. Our community is unique to have such an expansive array of mixed-us trail options from the cliffs to the mountain peaks all around us. MBOSC was founded in 1997 to support, preserve, and expand sustainable trail access in the Santa Cruz area and beyond. With educational seminars, trail work opportunities, DIG days (these days are a lot of work, but are really fun too!), mountain biking races and more, this organization is an excellent opportunity to support a local nonprofit and truly give back to the community.
Santa Cruz SPCA – SPCASC.ORG & Santa Cruz County Animal Shelter – SCANIMALSHELTER.ORG
For the Animal-Lovers, Organized and People-Oriented types
Every community has it's set of animal shelters & it's share of animal lovers too! These two organizations are unbelievably hardworking, passionate and full of wonderful ways to give back to our furry friends. These organizations both have volunteer needs ranging from office work, photography, adoptions, fostering, vet services, youth programs, events, community outreach, teen programs, animal care and beyond.
The Santa Cruz SPCA is a locally ran non-profit dedicated to the welfare of animals in the community. They receive no government funding and depend solely on the community to remain in operation. I personally volunteer as a photographer and foster here and support this organization whole-heartedly. The SPCA mainly fills the need as an overflow animal shelter for our community and others. With their much-needed brand new shelter nearly finished, their needs will soon dramatically expand if you are looking to volunteer!
The Santa Cruz County Animal Shelter has an open-door program and is the main animal focused resource for the entire County. From drop-offs, adoptions, licensing, disaster pet care, low cost vet services, pet food pantry, community outreach, humane education, complaints and reports of abuse/neglect, wildlife issues plus more! With no animal ever being turned away and so many responsibilities, this shelter is highly effective and can always use an extra set of hands.
Save Our Shores – SAVEOURSHORES.ORG
For the Beachcombers, outdoorsy, ocean-saving types
Save Our Shores is a dedicated organization focused on advocating, supporting and keeping our coastline healthy and clean.
"From policy change to educational programs, we're ensuring ocean conservation throughout the community. Our programs and projects are designed to support the foundations of a thriving Monterey Bay: clean shores, healthy habitats, and living waters."
Save Our Shores offers beach day cleanups, educational seminars and other local events. If you love the Monterey Bay, spend a day or two out on the beach helping their efforts – this a low commitment volunteering gig, great for all ages!
Habitat for Humanity Monterey Bay – HABITATMONTEREYBAY.COM
For the Handy & Project-oriented types
"Habitat for Humanity Monterey Bay is an independent locally operated and funded affiliate of Habitat for Humanity International. Our mission is to build decent, affordable homes and provide home ownership opportunities to qualified families who live and work in Santa Cruz and Monterey Counties."
This organization is dedicated to helping hard-working homeowners in need of home repair assistance in a variety of ways, keeping people in their homes and helping new families create a home out of a home in disrepair. As a volunteer you could assist with construction projects, help at their store or with office work, or get involved with their community events!
Santa Cruz Volunteer Center – SCVOLUNTEERCENTER.ORG
For the Community-minded, Patient, People-Oriented & Organized types – there's something for everyone here!
The Santa Cruz Volunteer Center is a place where Nonprofits in the entire county can ask for volunteer help for just about anything! Ranging from the recent fire evacuation centers to holiday help, and from food delivery to helping seniors, the tasks listed are based on needs in the community at any given time. This is a great place to start if you're looking for an easy way to try out a new volunteer role or organization.
Enjoy getting involved and giving back!
Jacqueline Van Metre
REALTOR, GREEN
DRE 02015151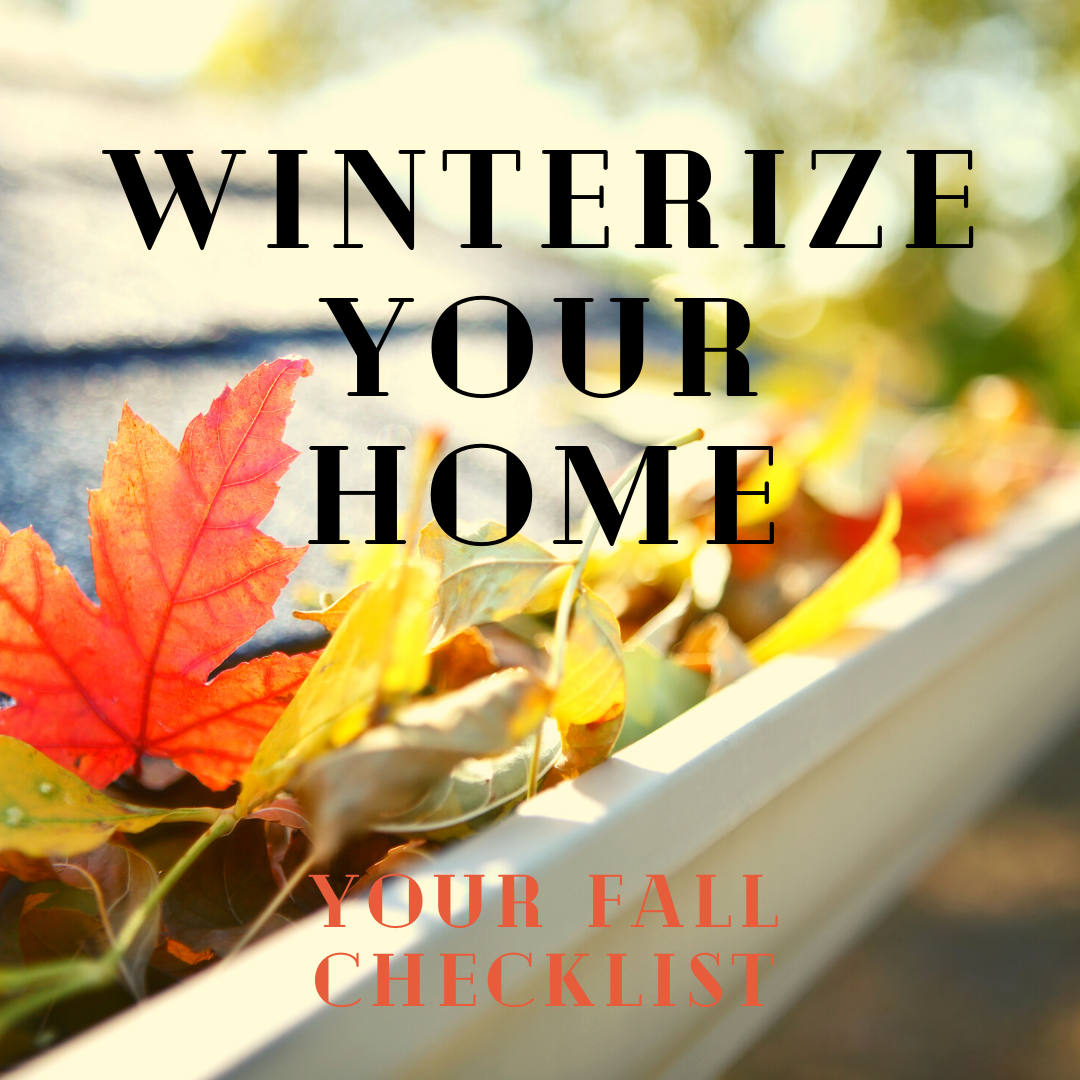 Winterize Your Home ~ Your Fall Checklist
The sun is setting earlier, the mornings are getting cooler, the leaves are starting to change color & there's festive decorations going up everywhere! It's beginning to look and feel a lot like fall to me. As the shift sets in and our days fill with holiday shopping and family-gathering decisions it's easy to forget to tend to your home's needs before the winter rain sets in. To help with this process I've listed some of the top things to do to help prep your home for winter.
Your Fall Checklist:
Clean out your gutters to prevent flooding, backups and overflowing.
Also, clean areas around your downspouts so they are clear of debris.
Remember to change your air filters to maximize your heat output and minimize your heating bill!
Check around your doors and windows for any air gaps that need to be sealed up with new weather-stripping if needed.
Be sure to clean out your dryer vent, the one outside your house often gets missed and can become a major fire hazard with lint that builds up.
Cover or bring in your outdoor furniture/cushions to help preserve them.
Turn off your sprinkler systems for the season once the rain starts.
Scrape any moss or excess vegetation off your roof to avoid buildup.
Protect wood siding, trim, doors, fences, decks, fascia, etc… with paint, sealer, stain or varnish. Now is a great time for touch-ups.
Seal up any cracks or holes around your home to keep critters and water out!
And don't forget to decorate for the holidays this year – we could all use some extra cheer around town this year!
Did I miss any good tips you've picked up over the years?
Good luck with your projects!
Jacqueline Van Metre
REALTOR, GREEN
DRE 02015151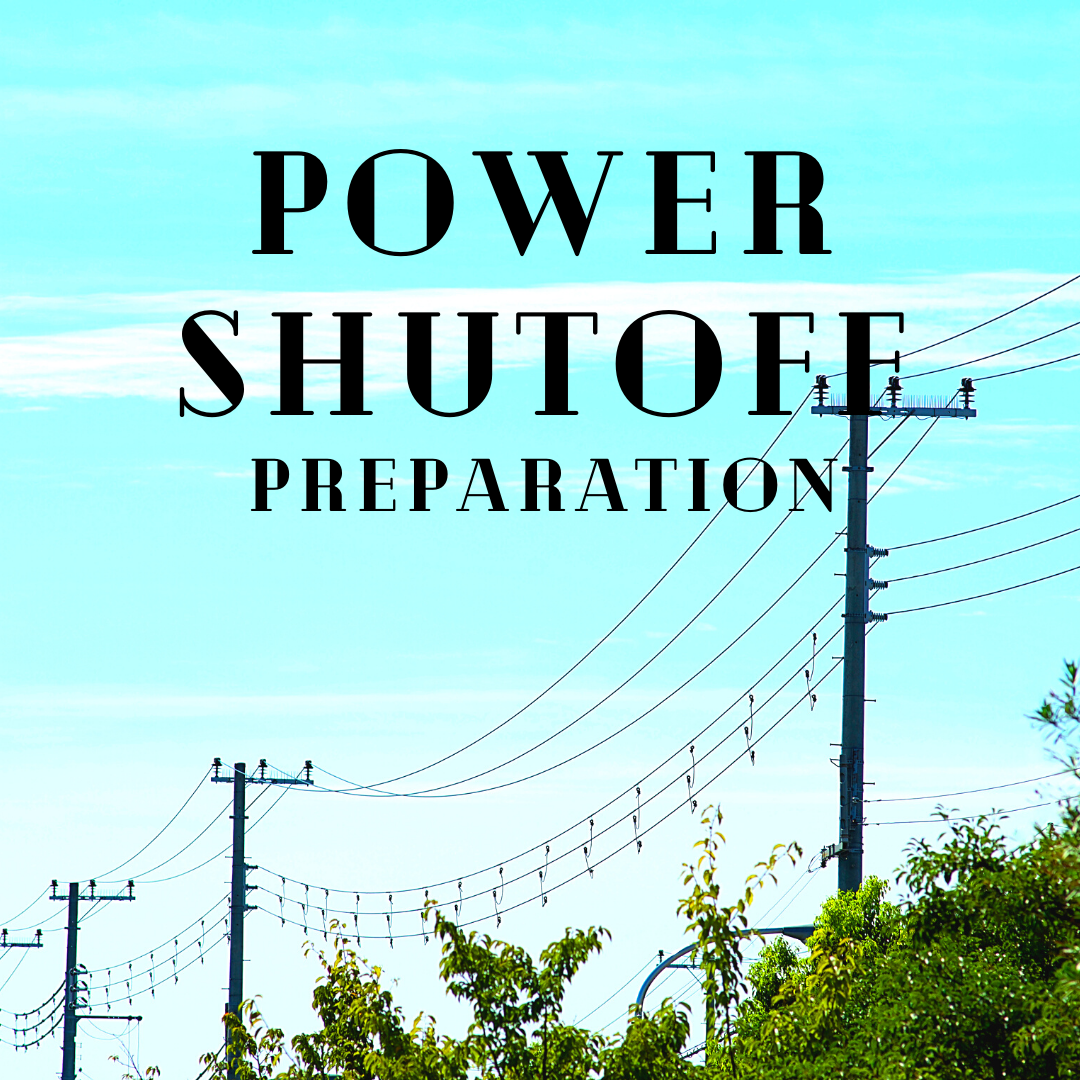 Be honest, how prepared are you for power shutoffs this year?
The heat is rising with no rain in sight for months. Here we go again California.
Wildfire season is already tragically in full swing this year, with more to come without a doubt. With rising daily temperatures, high winds, lightning, human-caused sparks – our gorgeous golden state sits helpless against wildfires. In preparation for this season's impending PG&E power shutoffs to combat these disasters, how can you best prepare your household? There are small things you can do today to make these power-less days a whole lot more comfortable and less stressful.
Tips to make 2020 power shutoffs slightly more tolerable!



First and foremost, we need some light! Spend a short time today finding your candles, flashlights, lighters and batteries so they are handy when you need them. Also, check your camping gear for useful items like lanterns and headlamps – these were great finds for my family last year.
2. FOOD STORAGE
To help keep your perishables cold plan ahead and make some ice blocks now. I have about 4 ready myself. I save a few plastic bottles (milk containers, Costco avocado oil bottle, etc…) fill almost to the top with water – to allow for expansion – and keep them in my freezer. When the time comes, I'll be able to pop 2 or 3 ice blocks over to my refrigerator to keep everything cold. So simple and believe me it works!
3. GADGETS
Make sure you don't go without your gadgets when the power is out for a few hours or a couple of days. You'll want to be able to work and have some entertainment after all! We have some freshly charged up external power banks and cords readily available so we can charge up when needed. Usually we have these for travel, but they turned out to be a great inexpensive investment for these power shutoffs too.
4. COOKING
If you have a gas cook-top you're in luck, you will be able to heat leftovers and cook food as usual. If you an electric cooktop, do you have a BBQ to use or a camping stove? Get creative here and make sure you have some fuel on hand. Plan for some meals now so you're not scrambling for ideas when everyone is starving! And do make sure you have a long lighter to light the burners.
Check out PG&E's website for Outage Notifications & more information:
https://www.pge.com/en_US/residential/outages/alerts/alerts.page
Tips from PG&E
Learn about preparation and response
We're committed to delivering safe and reliable power to each of our customers every day. We constantly work to safeguard our electric system to minimize the risk of service interruptions. During the winter storm season, when outages may occur, our crews and emergency response teams do everything they can to keep the lights on. When storms result in interruption to your service, we do our best to restore service as quickly and safely as possible.
Staying prepared for power outages
You can take steps to minimize the safety risks and inconvenience caused by a power outage:
Keep important phone numbers, such as numbers of hospitals, fire departments, police, friends and relatives in a convenient location in case you need emergency help or other assistance.

Have a backup plan to maintain any life support equipment.

Keep a cellphone or hardwired, single-line telephone on hand. Cordless phones don't work without electricity.

Keep a flashlight with extra, fresh batteries in a convenient place. Avoid using candles because of the fire risk. If you must light candles, use extreme caution.

Turn off heat-producing appliances such as ovens, stovetops and irons during an outage. This practice helps eliminate fire hazards that can occur when power is restored.

Protect sensitive electronic equipment such as televisions and computers with surge suppressors. Unplug any such equipment that is in use when the power goes out.

Ensure that food stays cold by keeping your refrigerator and freezer doors closed. You can keep the refrigerator cold by placing ice in plastic containers inside it. A full freezer stays colder, longer.

Keep nonperishable food that doesn't require cooking on hand. Ensure that you have a manual can opener.

Inform us if you have a generator, and avoid using it unless you're sure that it was installed safely and correctly. An incorrectly installed generator can damage your property. It can endanger you, and potentially harm our line workers who may be working on nearby power lines. Read about the safe installation of generators. Visit Electric Generator Safety.
Let me know if you have any additional tips to share!
Jacqueline Van Metre
REALTOR, GREEN
DRE 0205151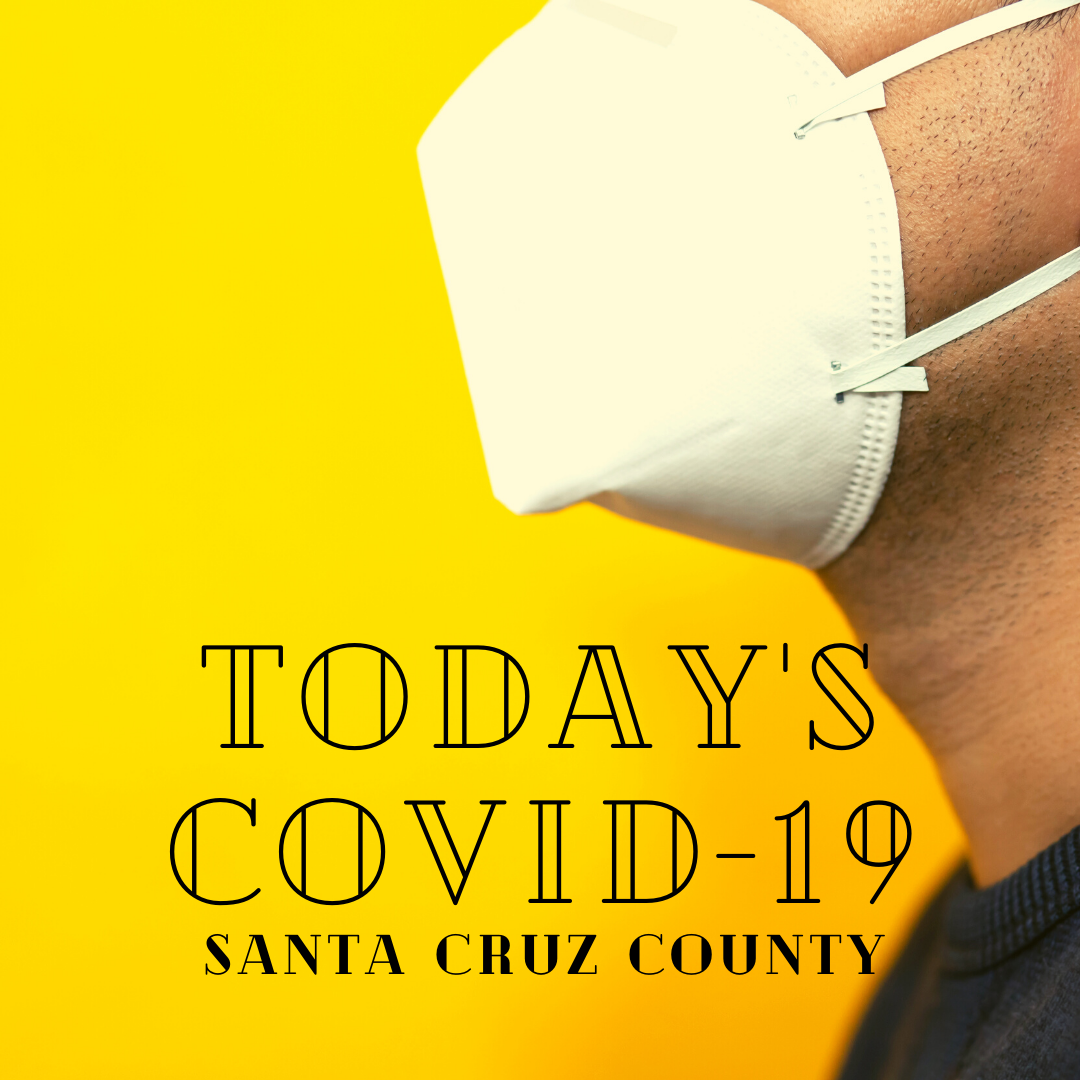 Santa Cruz & SIP
Santa Cruz County has been through a lot since the Shelter-in-Place order dropped in March 2020. From everything non-essential being closed to our current stage, which includes much of normal life to be back – with slight adjustments. Outdoor dining, hair saloons, outdoor gyms, shops, grocery stores, beaches and trails are almost all entirely open to the public.
Plan ahead. Every business is different so it helps to plan before you play – tips include: make a reservation, have a backup plan and plan on waiting in a line if there is limited capacity at a particular business. Plan to bring your mask for use around others or doing anything inside, have your temperature checked and continue to sanitize your hands at most establishments.
Real Estate: How it's done
Homes are still being purchased and sold during this time. Luckily, much of a modern day real estate transaction is virtually possible for a tech-savvy Realtor such as myself.
However, business looks does look slightly different.
There are no open houses allowed during this time. Private showings are possible by appointment only to a maximum of 2 persons from the same household at a time. Virtual tours, reviewing reports and disclosures available and pre-approval status are strongly encouraged and often required before any in-person showings. New forms for both buyers and sellers to sign are also required before any showings. Additionally, 3rd parties  (contractors, photographers, home inspectors, etc…) are allowed to perform to provide their services during this time.
If you have any questions about how this works, please contact me.
We are all in this together and we will get through this together.
Jacqueline Van Metre
Realtor, GREEN
DRE 02015151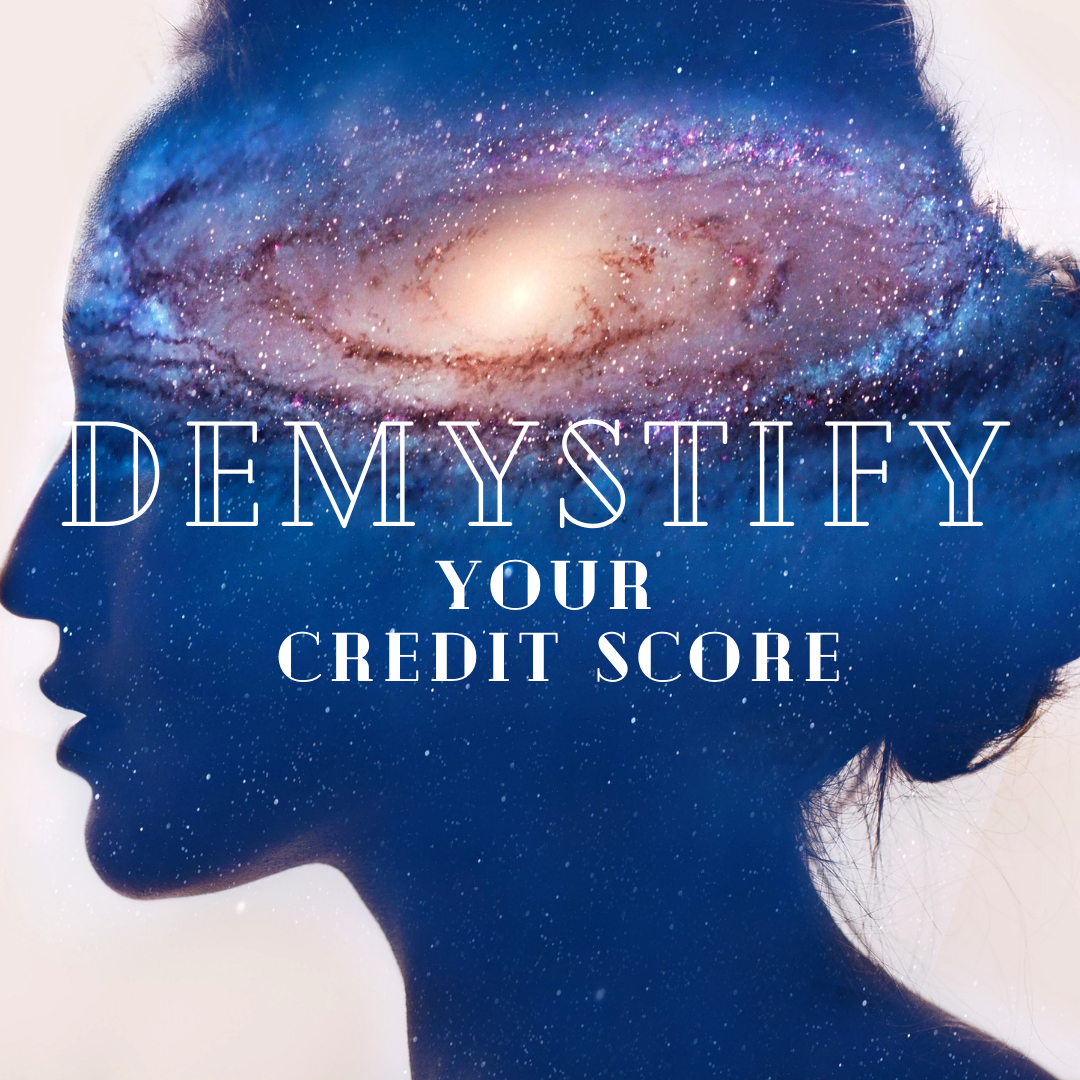 6 Things That Impact Your Credit Score & How To Take Control Once & For All
Are you considering purchasing a home in the near future?
Have you given much thought to your credit score lately?
Most of us really don't think about it until we need it, so you're not alone if you answered "No."
I found that many of my buyers forget or haven't been taught how important this number rating matters to your lending qualifications and ultimately your monthly mortgage payments.
This can seriously make or break your home buying power.
I was checking out my credit score update recently through the service CreditWise provided through my Capital One Venture Card – not an advertisement – and I wanted to share the tips they have and demystify how your credit score is calculated for all the prospective and current buyers out there.
The Breakdown – 6 Things That Impact Your Credit
1. ON-TIME PAYMENTS
Your history of making on-time payments indicates to lenders whether you'll make payments on-time in the future. CreditWise rates on a percentage % scale to let you know where you're at. The goal here is 100% to show you pay your bills on time.
2. OLDEST CREDIT LINE
To lenders, the age of your oldest account indicates how much experience you have handling credit. The longer you've had an open line of credit with the same creditor the better. So it may be wise to leave your oldest account open while preparing to purchase a home, even if you don't use it.
3. CREDIT USED

Lenders are looking for signs of responsible credit usage, and the less you use, the better it is for your score. Again, CreditWise rates you on a percentage % scale. The lower your number the better, which means you have a lot of credit available to you to use. Let's say your number is 20%, this would mean you are currently using that percentage of your total available credit.
4. RECENT INQUIRES

With some exceptions, lenders tend to interpret too many recent inquires as a sign of risk, so the fewer the better. The rule here is to keep your credit inquires to a minimum. Examples of an inquire: new credit card applications and mortgage pre-approvals.
5. NEW ACCOUNTS

Lenders see opening too many new accounts in a short window of time as an indication of credit problems. This one is pretty straight forward; you'll want to avoid having opened many new accounts within the past 2 years.
6. AVAILABLE CREDIT

Plenty of available credit (relative to amount owed) indicates to lenders that you manage credit responsibly, the higher this number, the better. They look at all the available credit you have across all your accounts. In the example I used above, if you are using 20% of your credit, that means you have 80% available credit to you.
Knowledge is power right? And with this knowledge you can now take your credit score into your own hands and make lasting changes to your habits and your score. My advice is to understand where you stand now and start to make improvements where you can immediately.
Cheers to better credit!
Jacqueline Van Metre
REALTOR, GREEN
DRE 02015151
*Capital One, "What Impacts Your Credit," accessed January 14, 2019, https://creditwise.capitalone.com