Glow-Up your Garden this Spring
Considering a spring garden makeover?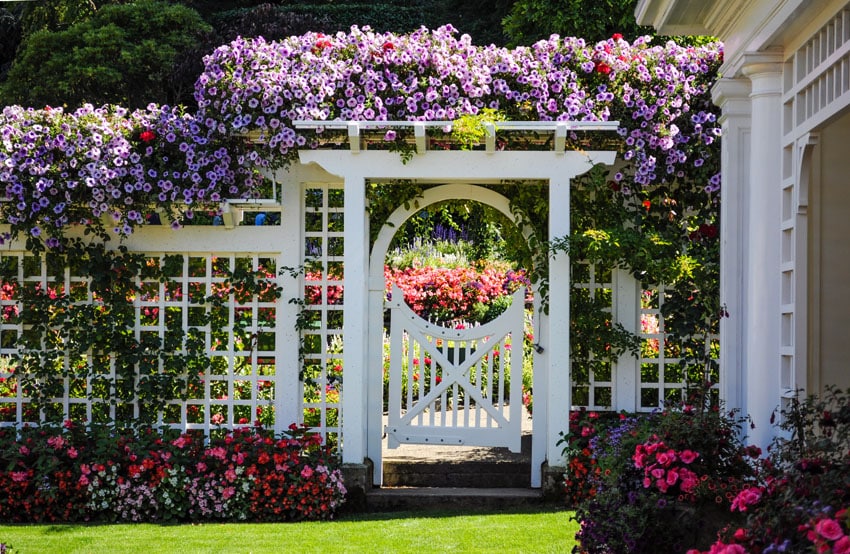 According to a recent Zillow article: "Backyards are Zillow's must-have home feature for 2023. The humble backyard, once overshadowed by chef's kitchens and walk-in closets, is the new luxury for today's home buyers. Backyards are now highlighted in 1 out of every 5 Zillow listing descriptions. Mentions of patios and pools also surged, up by more than 13% and 11%, respectively, in 2022. 
"The rising popularity of outdoor features suggests the pandemic has changed the way we want to live for good, priming the backyard for a 2023 evolution," said Amanda Pendleton, Zillow's home trends expert. "When the pandemic forced all entertaining outdoors, homeowners reclaimed their backyards from the kids or the dogs. Now they're rethinking how that space could serve as an extension of their home in new, creative ways." 
In 2023, look for outdoor home gyms, natural pools alive with plants, edible gardens, and outdoor rooms for dining, lounging and quiet reflection."
Whether you plan to sell your home in the near future or not, this is great news for those who want to spruce up their outdoors spaces. And spring is the best time to do it!
As gardens mature, they require revisiting from time to time. Sometimes plants fill in and look fantastic, other times they overstay their welcome and need a little pruning or even replacement. Sometimes plants just don't do well where we plant them, perhaps they need a little more sunshine, maybe they need a little less. Other times you may do a bit of planting with the best of intentions and they simply didn't take off like you thought they would.
Every garden is different and in the many micro-climates of Santa Cruz County, it's common to need to revisit your garden space every season or at least every year at a minimum. Whether you're prepping your home for sale, want to make the most of the space you have or you just want to shine in your neighborhood.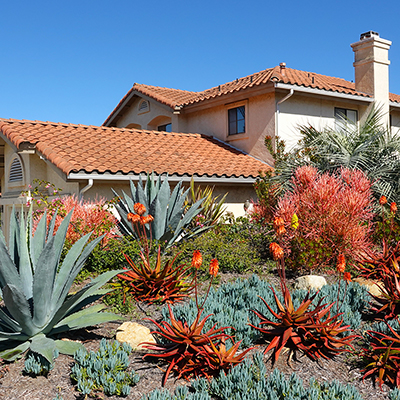 Read on for some great tips before sprucing up your spring garden.
1.  Drought Tolerate Plants
Consider replacing some of your more water-thirsty plants with drought tolerant plants. This will benefit your water bill, but the natural resources in Santa Cruz County as well. Mulch can provide much-needed protection for your plants and requires no water, win-win! Compared to the popular, yet extremely water thirsty and demanding landscaping material, grass. Grass is definitely out, ground cover and mulch is in.
2.  Raised Garden Beds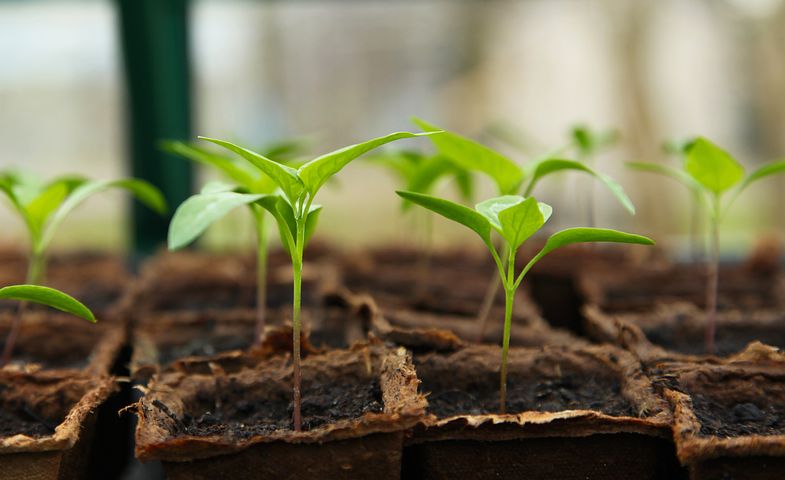 Take advantage of that sunny spot in your yard by adding raised garden beds. Homemade or purchased at the store, raised garden beds have grown in popularity over the years. Why are they so popular? They are excellent back-savers and help keep the gophers out too. Many of my clients light up when we tour a home that has raised garden beds ready to go.  People love to garden at home to produce their own vegetables to use in their everyday life. These can be used for flowers and veggies as well as repurposed seasonally.
Looking for a little help? My friend, Courtney at Quaintrelle Farms does this for a living! Along with providing floral arrangements for events and her subscribers, she offers a service called The Garden Club. "Get started on your vegetable or cut flower garden with a program designed to help gardeners get the most out of their season!"
Learn more about Quaintrelle Farms here: www.quaintrellefarms.com
3.  Do your Research
Figure out where in your garden spaces you have the most sunshine throughout the day. South facing yards are going to get the most sunlight throughout the year, while north facing will likely be best for shade loving plants. Incoming western sunlight (during the warmer afternoons) is different from eastern sunlight (during the cooler mornings). Once you know where your light is what gets sunshine and what doesn't you can work with a gardening expert to decide which plants should be planted and where they'll thrive
4.  Curb Appeal
Create a welcoming look to your home when renovating your front yard. Think about seasonal blooms. While summer and spring are popular months for outdoor florals, some plants stay green and bloom year-round! Consider vines on your fences to brighten your space and weathered grey fences. Look into winter blooms that do well in the cold weather, which can create a very welcoming entrance and can even produce great cut flowers that you can bring inside too.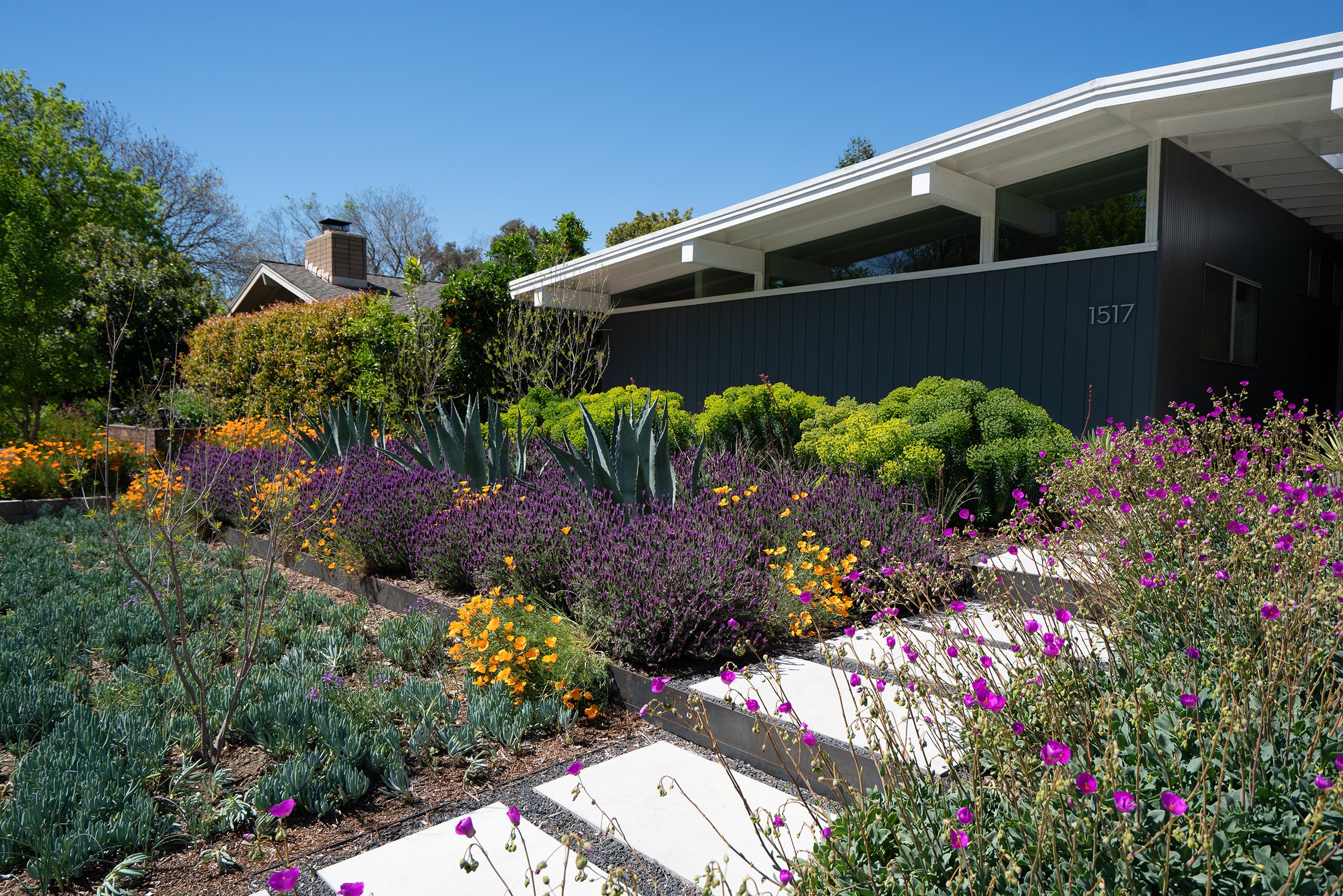 5.  Upkeep
One easily overlooked feature of backyards and gardens, is the maintenance. Maintenance includes everything from, mowing, trimming, pruning, harvesting, re-potting, watering, mulching, composting, fertilizing, raking leaves and beyond. Tasks can really add up! Anything you can do to minimize the maintenance of your property will not only enhance your property's appeal to buyers, but believe me, you'll thank yourself in future years for the least amount of work that you have created for yourself too. Currently, beautiful gardens and backyards are especially desired by Buyers; however, a new homeowner's life naturally becomes busier and busier over time and family expansion, so keep in mind of how much maintenance your garden and backyard are going to require, especially if you are preparing to put your home on the market soon.
6.  Be Intentional
Plants and garden features are not only beautiful, they can be used to highlight or hide a space quite well too. Highlight a walkway or a corner sanctuary to lure your eye. Vines and shrubs can help hide unsightly things from your field of vision when planted and trimmed strategically. The use of lattice with an evergreen vine can easily mask a view of your neighbor's home/window/yard, providing you with more privacy. I've seen lovely, modern screens with plants installed around utility equipment as well.
Be creative and be intentional in your spaces.
Jacqueline Van Metre
REALTOR, GREEN
David Lyng Real Estate

DRE 02015151